Are New Oil Boilers More Efficient
Posted by:
Admin
Tags:
Posted date:
25-11-2020

Yes, new oil boilers are more efficient than older boilers as their energy efficiency rating will be around 90%; older ones being around 70%. They will also have more modern features, making them cost-effective and environmentally friendly. Oil boilers usually last around 20 years before you need a replacement, providing they are maintained regularly and serviced every 12 months. They are also less likely to need repairs as they're brand new.
New oil boilers can cost a lot; however, it will save you more money in the long run, as they will meet building regulations, have more modern features that prevent wasting energy. If you are having continuous problems with your existing oil boiler, then you should definitely purchase a new one. This will help to avoid larger repair bills, your boiler being unsafe to use and unexpected replacement charges.
Oil Boilers in the UK
Oil boilers are one of the most used types of boilers in the UK due to their compact size, energy efficiency, cost-effectiveness and reliability. They need to be serviced every 12 months by an OFTEC registered engineer and should be regularly maintained. If this is done, oil boilers can last up to 20 years, dropping their energy efficiency by around just 30%. There are some really good brands and manufacturers including Worcester Bosch, Firebird, Warmflow, Grant and Mistral.
In the UK, oil boilers cost around £4000, including installation charges. These have so many advantages to ensure they meet your building regulations and must be approved by an OFTEC registered installer and engineer. To find out more about oil boilers in the UK, please get in touch with a professional today.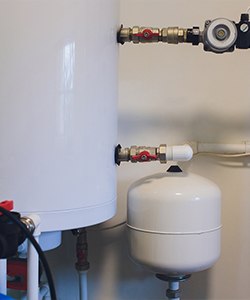 The more energy-efficient your boiler is, the more cost-effective it will be. New oil boilers are usually around 90%, which is A-rated, and boilers that are old or need replacing are usually around 65%, which is G-rated. Having an A-rated boiler can massively reduce your bills by hundreds of pounds a year.
The average price per year for a household heating supply is £900, but can be as low as £700. A-rated boilers are usually boilers than are around 10 years old and less. It is recommended to change your boiler every 20 years unless your boiler is faulty. Your energy efficiency rating must also meet your building regulations, which is why it is important to keep your boiler maintained. What Size of Oil Boiler
The oil boiler size that is right for you and your home will depend on multiple factors that you need to consider. For example, how many people live in your home. If you only have 2 people living in your home, then your heating requirements will most likely be lower than the heating requirements of a family of 5. It will also largely depend on your usage of hot water and central heating; especially through the cold winter months.
It is important to ensure you do pick the right size for you, as purchasing a boiler that is too small won't be enough to cover your usage; however, purchasing a boiler that is too large will mean you are paying more for heating that you aren't using. If you are struggling with what size oil boiler to purchase, please don't hesitate to get in touch with a professional to get the help and advice you need.
Oil fuel central heating systems work differently to other types of fuel. For example, with oil boilers, you get the oil delivered to you either as and when it's needed, or you can set up a seasonal contract. Depending on which type of oil boiler you choose, they can cover both your central heating and hot water, saving you more money and also storage space.
The hot water is produced instantly and used to heat your radiators. This ensures that the hot water isn't going to waste. This makes oil boilers more eco-friendly and also more efficient.
Advantages of an Oil Boiler
There are so many advantages to having an oil boiler. Here are some of the main advantages:

You don't have to wait around for hot water, as it comes straight out when the tap is turned on. This saves water because you won't have to run the water waiting for the hot water to come and also makes these oil boilers more affordable. This also means you don't have to store hot water, again saving you money.
Oil Fired Combi Boilers are very efficient, with an energy-efficient rating of around 90%, meaning it will be compliant with your specific building regulations.
They are easy, quick and cheap to install, as they are smaller and more compact.
They are very easy to maintain and have specific guidelines to follow, so you are to do this by yourself
Oil Boiler Energy Efficiency
Oil boilers are extremely energy-efficient, being A-rated, which is around 90%. The energy efficiency rating is important as it means the boiler is reliable, not wasting any energy, saving you money and meeting the specific safety and building regulations. The more your oil boiler energy efficiency drops, the more likely you are to need to purchase a brand new oil boiler.
If you would like to know more about your oil boiler energy efficiency rating, you can book in a service with an OFTEC registered engineer. They can give you advice on how to keep your energy efficiency rating up and help you save money on your oil boiler.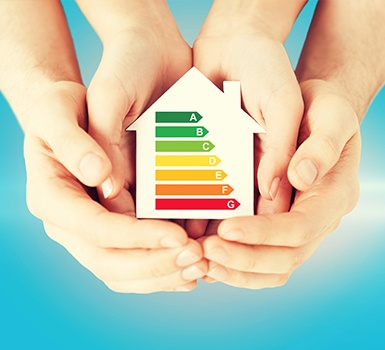 ---
Are you considering installing an oil-fired boiler in your home or business? We hope that this article has helped you understand: Are new oil boilers more efficient?
If you require oil boiler installation, repair or servicing in the Carlisle or Cumbria area, contact your local oil boiler specialist.