New Oil Boiler Price and Installation
Posted by:
Admin
Tags:
Posted date:
25-11-2020

The cost of a new oil boiler will depend on which one you decide to have, and which one suits your requirements the most. However, on average, is between £1000 and £2000 for one of the cheaper models. For the Oil Combi boilers, these can cost up to £3000.
With the installation fee, oil boilers are easy and quick to install, making the process relatively cheaper. The installation fee itself for a professional and well qualified OFTEC engineer is usually anything between £800 - £1500. This may vary for different companies, so make sure to ask for a free quote.
Do you Need an Oil Boiler Replacement?
Providing you regularly maintain your oil boiler, including all the necessary cleaning and checking processes, and you have it serviced every 12 months, then it can last up to 20 years. The main purpose of maintenance and servicing is to prolong the lifespan of your boiler and also prevent expensive repair bills.
There are many signs to look out for in regards to problems with your boiler; however, if your boiler continues to break down, then it is most likely that you need to buy a new boiler for your propert
Oil Combi Boiler Prices
The prices of Oil Combi boilers depend on the size of the boilers and also the overall quality. However, on average, a brand new Oil Combi boiler can cost just under £3000, and around £4500 including the installation fee. Different companies and brands can vary their prices too, depending on different factors.
After you have bought your Oil Combi boiler, they are actually very cost-effective and affordable, with excellent value for money. Before you purchase your boiler, you should ensure it matches your requirements, and you're not paying too much for what you need, or not enough for what you need.

Oil System Boiler Prices
Oil System boilers are cheaper than Combi boilers, costing just under £2000, depending on size and manufacturer. They are efficient on energy when in use, and remain affordable. They last up to 20 years and are easy to install, so the installation fee is usually cheaper. Here are some of the top brands of Oil System Boilers and their prices:
Worcester Bosch: £1,700 – £2,700
W
armflow: £1,175 – £1,650

Grant: £1,300 – £2,100

Firebird: £1,555 – £2,225

Mistral: £1,300 – £3,200
Navien: £1,000 – £3,000
Viessmann: £1,000 – £3,000
Oil Regular Boiler Prices
Oil Regular Boiler prices are around the same as the Oil System boiler prices; however, they are a little cheaper. The prices will vary for different sizes and manufacturers. It can also vary from different companies, and depending on whether the Oil Regular boilers are brand new or second-hand. Here is a list of the top brands of Oil Regular boilers and their price ranges:
Navien: £1,000 – £3,000
Grant: £1,255 – £2,605
Firebird: £1,120 – £2,900
Mistral: £1,000 – £3,250
Worcester Bosch: £1,430 – £2,400
Warmflow: £1,045 – £1,800
How Much Does Oil Boiler Installation Cost?
Boiler installation costs vary between different companies. To hire a trained and qualified OFTEC installer, it will usually cost between £800 - £1500. This includes labour costs, and also travel to and from the destination. However, these Oil boilers are cheaper, easier and quicker to install due to their compact shape.
To get the best value for money, it is recommended to compare as many companies as possible, by ringing up and asking for a quote. Most companies run on a no-obligation policy which means you don't have to choose them after getting a quote.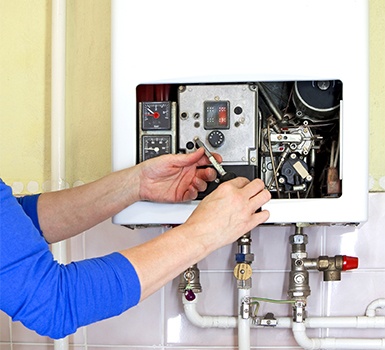 Moving Boiler to a New Location
Depending on the type of boiler you have, installation requirements can very. For example, some need to be connected to a cold water source; some need to be outside and some need to be inside. If you have limited storage space in your property, then you can purchase an outdoor boiler.
Replacing the Oil Storage Tank
The oil storage tank is one of the most important parts of your boiler. They can be affected by rust and corrosion, and it is important to keep the condition as good as possible. If the condition of the oil storage tank starts to worsen, it is important that it is replaced as soon as possible.
Powerflush of the Heating System
The powerflush within the heating system can attract dirt and debris which can affect the condition of it. It is important you maintain the powerflush regularly; however, for a new boiler, it can cost around £400 just to install this. If you would like to find out the best ways to maintain your powerflush, then please get in touch with a professional today.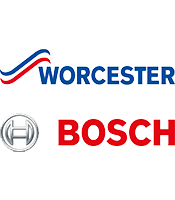 Oil Boiler Running Costs
Oil boilers are the second cheapest type of boiler out of the main four types, costing around 4.81p per k/Wh; gas boilers being around 4.17p per k/Wh. However, the overall running costs will largely depend on the size of the boiler, and how often it is used.
How often it is used is dependent on how many people live in the household. The cheapest running cost for oil boilers is the Worcester Bosch Greenstar Heatslave II, which costs around £2,350 – £2,400, and has an energy efficiency rating of 90%.

---
Are you considering installing an oil-fired boiler in your home or business? We hope that this article has helped you understand: How much is a new oil boiler and installation?.
If you require oil boiler installation, repair or servicing in the Carlisle or Cumbria area, contact your local oil boiler specialist.