How Often Should Oil Boilers be Serviced
Posted by:
Admin
Tags:
Posted date:
03-06-2021
You should have your oil boiler serviced every 12 months. This will keep it maintained, prolong its lifespan and help you to avoid expensive repair and replacement bills. This should be done by an OFTEC registered and qualified engineer and is important for the energy efficiency of your boiler and how safe your boiler is. You should always ensure you get your servicing done by an OFTEC registered engineer to ensure your oil boiler meets all the necessary building regulations.
Getting your oil boiler serviced can save you money, as the engineer will be able to use specific diagnostic equipment that can spot problems before they actually start to affect your boiler. This means the issues will be quicker and cheaper to fix. It is essential to have your boiler serviced to keep it running for longer; especially through the cold winter months.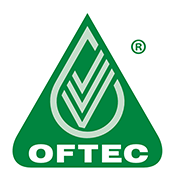 Can I Service an Oil Boiler Myself?
No, you shouldn't service your oil boiler yourself as you don't have the necessary equipment and knowledge to ensure it is done correctly.
The servicing process should be carried out by a professional OFTEC registered engineer to ensure building regulations and safety measures are carried out. There is an added benefit to having an OFTEC registered engineer service your oil boiler, which is that they will be able to give you documentation so you can keep the warranty of your boiler.
You can maintain your boiler yourself to keep it running for longer. When your engineer comes to service your boiler, they will be able to give you tips to avoid problems and save you money in the long run. Oil boiler servicing also involves equipment used to check for carbon monoxide poisoning, which is another reason why it can be dangerous to do yourself.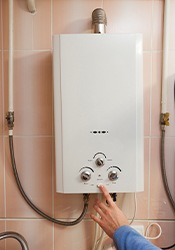 Oil boiler servicing should be done every 12 months to keep it running for longer, avoid expensive repair and replacement bills and to ensure they are safe to use.
The process of oil boiler servicing can take around an hour altogether and covers every aspect, including:
Consulting with the customers regarding the usage and condition of the boiler
Inspecting and Cleaning the flue
Replacing the nozzle
Inspecting pipes and other areas for visible issues
Checking the oil tank for water
Checking the combustion
Check for leakages
Cleaning all components inside the boiler
Testing all the systems that are used as safety measures
Trying out the boiler to check the overall performance
You will then be given a certificate if your boiler passes its servicing. This is to show that your oil boiler has been approved by OFTEC and it complies with all the necessary building regulations.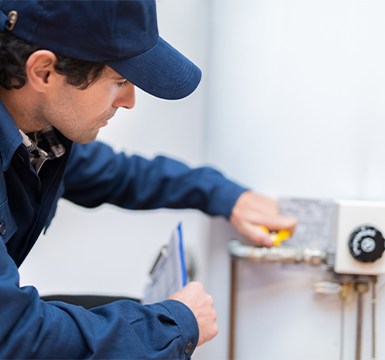 Regular Maintenance
It is very important to regularly maintain your oil boiler to ensure it continues to work well. Regular maintenance helps avoid repairs and replacement bills and will prolong the lifespan of the boiler itself.
It will also make the boiler safer to use and will help avoid the risk of a carbon monoxide leakage, and will make sure they continue to work efficiently, giving you a good energy efficiency rating.
If you need some maintenance tips, get in touch with a professional OFTEC registered engineer who will be able to give you expert advice to keep on top of your oil boiler.
They will be able to tell you exactly what to do so that your boiler continues to meet building regulations and complies with all safety measures necessary for a working oil boiler.

Common Faults and their Causes
There are many common faults for boilers that are easy and affordable to fix. If you are experiencing any of the problems listed below, or any others that you are concerned about, please get in touch with a professional as soon as possible. This is important so that the problem can be diagnosed and fixed before it gets worse, and will cost you more.

| | |
| --- | --- |
| Leakages | Leakages in your boiler can be dangerous, and are usually caused by parts inside your boiler corroding. |
| Low Boiler Pressure | Low boiler pressure is caused by leakages and radiators that have recently been bled |
| No Hot Water | Not having any hot water is caused by low boiler pressure, the thermostat needing repairing and the valves being faulty. |
| Radiators not Heating Up | Faults with your radiators can be caused by sludge and air building up. |
| Problems with the Thermostat | This is caused by problems with the controls due to damage or them being too old. |
| Unusual Noises | Some noises are normal; however, if you hear whistling, banging or gurgling, then there is most likely an issue with the pump, water pressure or air build-up in the system. |
| Frozen Pipes | This usually happens during the cold winter months, as the cold air can cause blockages in the pipes. |
| No Power | This could be caused by a blockage or low pressure, but there also may be an issue with your fuse box, so please check that first. |
Boiler Checks and Cleaning
During your oil boiler service, your OFTEC registered engineer will go through a series of checks and cleaning processes to ensure your boiler is working safely and to its full potential. These include cleaning the flue and other components inside the boiler, which will get rid of any blockages caused by dust and corrosion.
There are also checks completed to ensure everything is running smoothly, including any existing or potential leakages, checking the oil tank and also checking the combustion. If you are concerned about your boiler, please get in touch with a professional today for a full diagnosis.

Preventative Maintenance Checks
These maintenance checks can be done by yourself just to keep on top of your oil boiler. They are essential for the upkeep of your oil boiler and to avoid repairs as much as possible. If you spot any of the signs listed below, then please get in touch with a professional as soon as you can.
Checking your tank helps avoid the risk of water ingress. If you spot any corrosion, leaks or visible damage to the tank itself, then call a professional. You should also ensure all lids and caps are tight and secure and that there is no build-up of condensation. You can fit a monitor to your boiler that can sense any leaks, so you'll know if one starts to appear.
What are the Legal Regulations for Oil Boiler Servicing?
It is not actually a legal requirement for you to have your boiler serviced. Gas boilers, legally, must be installed by an installer that is registered by Gas Safe; however, there is no legal requirement for oil boilers to be serviced and installed by OFTEC, it just saves you a lot of money and is also much safer. To find out the specific legal regulations, please don't hesitate to get in touch with a professional.

---
Are you considering installing an oil-fired boiler in your home or business? We hope that this article has helped you understand: How often should an oil boiler be serviced?
If you require oil boiler installation, repair or servicing in the Cumbria area, contact your local oil boiler specialist.