Oil Boiler Servicing
Carlisle and Cumbria
Are you looking for oil boiler servicing in Carlisle and Cumbria? If you use an oil boiler for your central heating, you will need to arrange for a regular service to ensure that your central heating is in excellent condition.
Contact our heating engineer today for domestic heating services of as landlord contractors. Our friendly engineer will be happy to answer any questions about your oil boilers.
Our engineers are based in Carlisle and provide oil boiler services throughout the Cumbria area.
Carlisle
Whitehaven
Wokingham
If your house uses an AGA or Rayburn range cooker to fuel your central heating, we can help. We also specialise in oil fuelled domestic range cookers.
Reliable and Efficient Domestic Heating Services
Your oil boiler must receive a regular servicing to help keep it working efficiently whenever you need it. A well-maintained boiler will use less fuel and save you money.
You will also avoid the costly repairs or complete boiler replacement which may be required if your boiler breaks down due to lack of maintenance. Most boiler manufacturers recommend that you arrange a service by a qualified engineer once a year to maintain the best performance.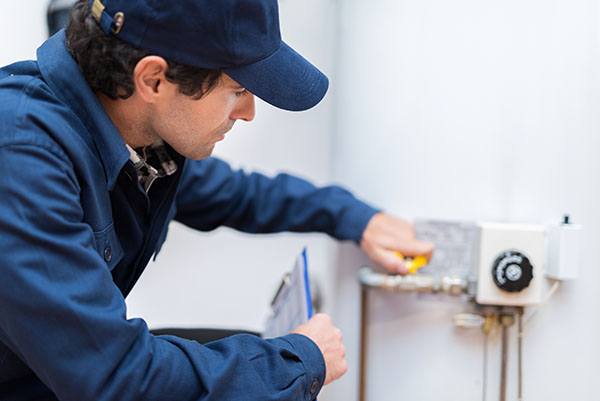 Regular servicing of your boilers will help to prevent it from breaking down which will leave your home without adequate heating until the problem can be fixed.
Oil Fired Cumbria are oil boiler engineers who are qualified to provide safe and secure boiler installations and care throughout Carlisle and Cumbria. We are committed to high-quality services at an affordable rate.
Oil boiler repairs
When you need hot water, it can be frustrating to find that your central heating system has stopped working correctly.
If you are a business owner or a home owner our company is here to save you time and money.
If you experience problems with your heating installations, you need a professional that can provide excellent workmanship in the shortest time. We offer commercial and domestic services throughout Cumbria.
We see customer satisfaction as our priority. Which is why we take every job seriously and offer repairs and servicing to the highest levels of safety.
During a servicing we will carry out the following Full boiler, burner and oil tank service checks:
Nozzle replacement
Blast tube cleaning
Solenoids testing
Photocell cleaning
Ignition transformer testing
Worn drive coupling replacement
Pump internal filter cleaning
Motor shaft and bearings lubrication
Electrode settings check and adjustment
Burner test and reassembly
Oil pressure adjustment
Air settings according to manufacturers recommendations
Oil filter cleaning and replacement
Tank isolation inspection
Risk assessment according to OFTEC regulations
Check internal and remote fire valves
Check tank and pipework for corrosion or leaks
Ensure location is safe
24 Hour Emergency Call Out
Are you a landlord or homeowner with an oil fired boiler heating your bathroom and domestic water?
We specialise in servicing & repairs for domestic and commercial boilers throughout Cumbria.
If you require emergency heating attention, our OFTEC engineer can offer you professional heating services at the best prices. Our registered engineers are here to help with your central heating today.
We work with many satisfied customers throughout the Carlisle and Cumbria area. As oil heating specialists, our company is the first choice for commercial and domestic oil-fueled central heating repairs in the area.
OFTEC Registered Boiler Engineers
Do you need a reliable team to maintain and service your oil-fired boilers? Contact the leading experts today to ensure a job well done.
As OFTEC registered oil boiler engineers, you can be confident that our staff will be able to attend to any repairs and servicing according to the latest health and safety regulations.
Contact our quality heating service
Do you need a quality heating service that you can trust? If you require oil boiler servicing in Carlisle and Cumbria contact our expert today.
Please note that a gas safe registered engineer is not qualified to service or maintain oil-fueled heating systems. If you require professional attention for your oil boiler, you need to contact an OFTEC engineer today.
To speak to Oil Fired Cumbria today, please call our office on 01228 522445 or complete our contact form for further information about oil boiler servicing and we shall get back to you as soon as we can.