What is an OFTEC Registered Installer
Posted by:
Admin
Tags:
Posted date:
25-11-2020

OFTEC stands for Oil Firing Technician Association and means you are fully trained and qualified to handle the heating installation process safely, reliably and effectively. It also means you are required to follow specific building regulations, and you are an approved company or technician. This includes handling oil, and solid fuel systems, and also means you are covered to use the necessary heating equipment, and compliant with the regulations upon usage.
Usually, companies or professional technicians have a certificate as proof that they are OFTEC registered, which you can ask to see before they do the job. It is important for your technician to be OFTEC registered to service and repair your boiler.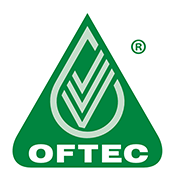 It is important to use an OFTEC registered installer to handle your heating system requirements, whether it's for a boiler service or repair, as it means they are approved and have been through all the necessary training. It also means they are compliant with the specific regulations needed to carry out these processes safely and professionally.
In the long run, this will save your time, and give you better value for money, as they are able to handle your all heating requirements in one go. OFTEC registered installers can also give you expert advice and maintenance tips for your boilers and also give you better ways of getting the most out of your money and your heating system.
If the installer isn't OFTEC registered, you have to get someone else that is OFTEC registered to come and check and approve the jobs that have been done to your heating system. This will cost you more money, as you need to pay for their time and travel to check the jobs, and it will also waste more of your time waiting for them to do so.
Therefore it is both more time and cost-effective to hire someone who is OFTEC registered to install or handle your heating system requirements. It is also recommended as they are compliant with specific regulations and standards; therefore, a better and safer job will be done.
To ensure your heating installation complies with building regulations, it is usually required to be certified by an approved scheme; for example, OFTEC. This is to ensure it is safe to use and installed correctly and also to avoid any complications. OFEC registered installers have been trained to practice their work using the building regulations to ensure it meets all the requirements.
OFTEC registered installers can also ensure the energy-efficient rating is the best it can be which to ensure an affordable and reliable energy source is installed. If you need to find out more information, please get in touch with a professional who will give you the support and advice you need. p>
The Benefits for You
There are so many benefits for you to hire an OFTEC registered installer to handle your heating requirements. Here are just a few of the main benefits:

Good energy efficiency rating
Saving time as you can approve your own work
Saving money as all jobs can be started and completed at once, with no extra call-out fee for the work to be approved
Compliant with your building regulations
Get the professional advice you need
Safe and efficient installation
---
Are you considering installing an oil-fired boiler in your home or business? We hope that this article has helped you understand what is an OFTEC registered installer.
If you require oil boiler installation, repair or servicing in the Carlisle or Cumbria area, contact your local oil boiler specialist.