Who Can Install An Oil Boiler
Posted by:
Admin
Tags:
Posted date:
29-11-2021

If you are getting an oil fired heating system installed you may ask: who can install an oil boiler? Find out why it is important to hire an OFTEC registered heating engineer to complete any installation.
Who Can Install An Oil Boiler?
If you require a new oil boiler, you should always pick the correct specialist for the job. It is advised to choose an OFTEC registered engineer; they will have the appropriate training to install your boiler efficiently and safely.
OFTEC, which stands for The Oil Firing Technical Association, is a group that qualifies engineers to work with oil appliances such as boilers. OFTEC engineers can perform a complete installation and declare it compliant with the building regulations, unlike non-registered installers, which will need their work checked by someone else.
What type of oil boilers are available?
Oil boilers output heating and hot water to commercial and domestic properties by burning oil. The oil is stored in an oil storage tank before it is burned.
Condensing oil boilers are similar to gas boilers, except they don't deliver heat through the mains. Properties that are not connected to a gas network may want to use an oil boiler, as large amounts of the fuel can be stored onsite.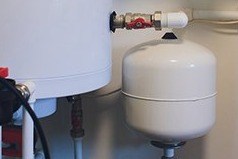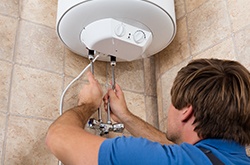 Oil fired boilers come in three forms: regular, system, and combi boilers. The different types of oil boilers come with many benefits and downsides.
Fortunately for homeowners, it's not required to learn the specifics when it comes to which boiler you need, as the heating engineer installing the boiler will know which one is suitable for your home.
How much does oil boiler installation cost?
Oil boiler installation prices depend on a variety of factors, such as whether you need to move the boiler to a new location.
Additionally, you may need to install additional pipework, relocate a flue or have extra radiators installed. If you require your water tank to be replaced, that can significantly contribute to the price as a power flush of your heating system will have to be performed.
Oil boiler installations cost, on average, between £800 to £2,000. This amount does not include the cost of the boiler, just the installation and labour. To be certain you are not wasting money on poor quality labour, make sure you choose an OFTEC engineer registered in England, Wales, or Northern Ireland as they are fully qualified for the work.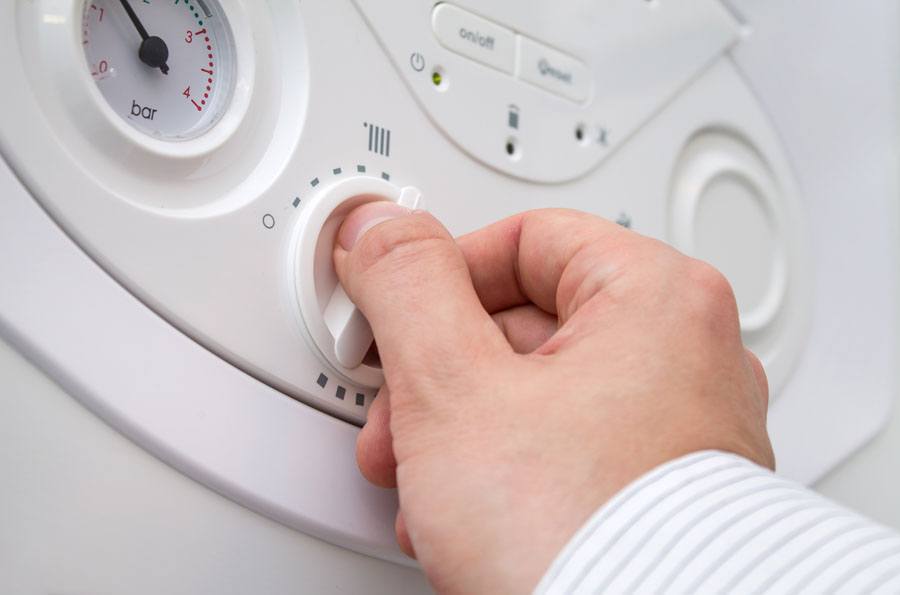 Oil Boiler Running Costs
Gas may be the cheapest fossil fuel available in the UK, although heating oil is the second-best when it's used to fuel an oil-fired boiler to provide hot water and central heating systems.
The price of Kerosene, the liquid used to fuel oil boilers, fluctuates often. Energy Saving Trust claims that during April 2020, the price for Kerosene was 4.81p/kWh, just behind gas at 4.17p. Moreover, both gas and electricity have annual standing charges of approximately £90, contributing to the running costs, unlike oil.
Overall, oil boilers are very affordable, especially compared to non-gas fuels. The price of fuel will likely not be the only cost associated with running your oil boiler. Here are some examples of items you might need to purchase after installing an oil boiler:
The flue is an important aspect of the boiler that rids the boiler of waste gas. A balanced flue is required to access fresh air to use for combustion. Your boiler will likely be fixed to an external wall, which allows the flue to go through the brickwork. However, the flue may also run vertically up the walls of the house. In that case, you could purchase balanced flue pipes, which cost around £90 for each length.
A plume management kit will prevent the toxic waste gases produced by a boiler from entering open windows. The kit costs approximately £150, and each 1m extension will cost an additional £60.
Engineers will usually use the existing brick chimney flue to divert the waste gases to the open air outside. However, to prevent any gases from seeping through the mortar joints and into the house, chimneys require linings.
Additionally, the linings provide suitable draught for the dangerous gases. A flexible flue liner kit should be used if you need to retrofit your brick chimney so it is safe to process waste gases. The average cost of the kit is £400, and they are cut to a specific length for your home.
Similar to gas boilers, oil boilers burn fuel in a heat exchanger to heat cold water. The water is distributed to radiators in the property to warm it and to the taps so that the homeowners have access to hot water.
The main difference between gas and oil boilers is the fuel that is used and how it is processed. Oil boilers store the fuel in dedicated oil tanks until it is required, unlike gas boilers that rely on a gas supply connected to a network. Some oil boilers reduce the need for limited fossil fuels by utilising a mix of fuel oil and bio-oil, making the system partially renewable.
Do you need a new oil boiler?
Condensing oil boilers are built to be durable and robust. On average, they will last for 15 years and will often last longer if they are maintained well. Many manufacturers grant generous warranties as modern boilers have a very long lifespan. However, all boilers will eventually fail, so whether you need a new boiler is always something to consider.
You should always purchase a modern boiler as a replacement, as it won't require servicing or replacing for many years, making it a worthwhile investment. If your oil-fired boiler has stopped working entirely, it may be beyond repair, and you will need to purchase a new one. However, sometimes it isn't obvious that your boiler needs a replacement. There are a number of signs that may indicate you should replace your old oil boiler, here are some examples:
Inability to meet your home's hot water and heating demands
Not supporting smart/efficiency technologies

An unexpected rise in energy

Random breakdowns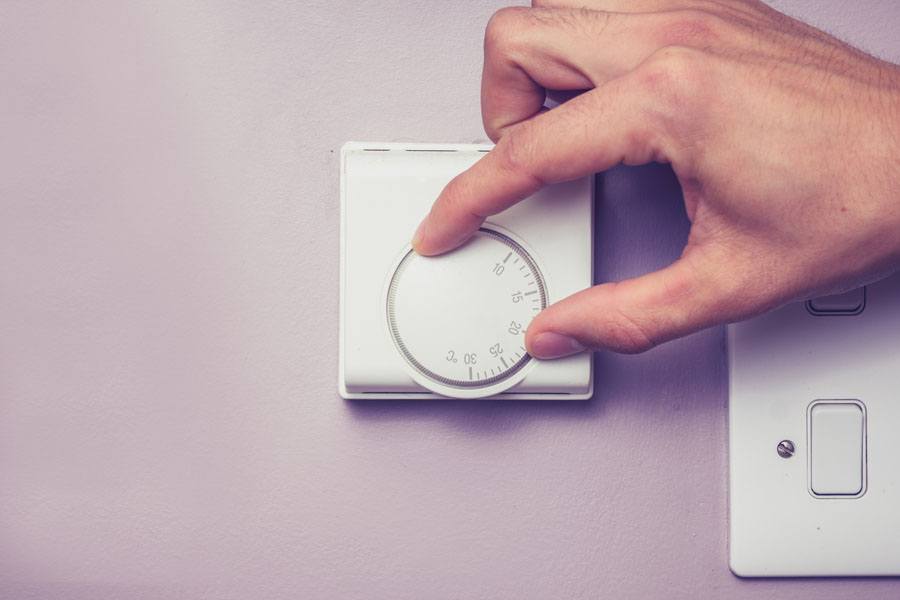 Things to Consider When Installing an Oil Boiler
There is a range of aspects to consider when you need to install an oil-fired boiler. Oil boilers work similarly to other boiler types as they pump hot water through radiators and supply hot water to taps.

Oil boilers are capable of reducing your energy bills as well as reducing your carbon footprint. However, despite cheaper energy bills, you should know that oil boilers (and their installations) are typically more expensive than alternatives. Some boilers can utilise fuel mixing, which takes oil fuel and bio-oil to reduce to amount of fossil fuel burned, helping the environment.
After choosing a size and type for your oil boiler, you'll need to find a suitable space to install it.
Conventionally, boilers are installed in attics or utility rooms, as they are out the way and safe. If you're switching from an external oil boiler to an internal one or vice versa, that will be more expensive (around £350 more) as a new base will need to be installed.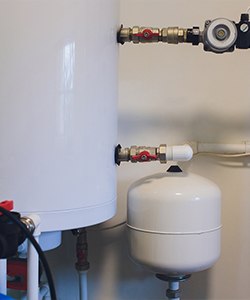 Carbon monoxide is an important risk when considering boiler installation, so you must purchase a carbon monoxide alarm, especially if have your boiler installed one room away from a bedroom.
A professional engineer is required to install an oil boiler as dangerous gas is involved. The gas safe engineer that you hire will perform the installation and sign it off when it is declared safe.
Do not attempt to install a boiler yourself unless you are a fully qualified engineer with years of experience. If you believe you need to replace a boiler for whatever reason, an engineer will assess the boiler for you.
They can help you decide on a boiler type that is best for your home, and they will provide a suitable quote for free. By hiring a reputable engineer, you will save both time and money.
You can find an engineer to install your boiler by using online services such as trustatrader.com. The price for purchasing and installing an oil boiler is between £1,180 to £3,500, depending on the size and type of the boiler.
As an example, the Worcester Bosch Greenstar Heatslave II, an oil combi boiler, costs between £2,200 and £2,500, and its size is 855 mm, 520 mm, 600 mm.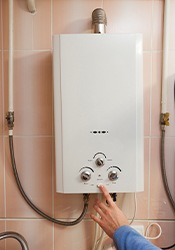 ---
Are you considering installing an oil-fired boiler in your home or business? We hope that this article has helped you understand: How often should an oil boiler be serviced?
If you require oil boiler installation, repair or servicing in the Cumbria area, contact your local oil boiler specialist.